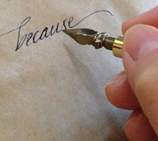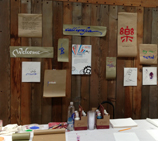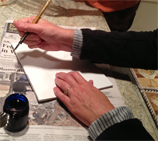 Seattle workshops are not currently open
for registration.
---
If you find yourself in beautiful Bainbridge Island or need a reason to visit, our workshops are now open for registration at:

The Lost Quill
126 Winslow Way East
Bainbridge Island, WA 98110

Please contact The Lost Quill to register
for these workshops, with your choice of class and number of people, and we will respond to confirm your booking.

We only open workshops by request, so if you have a group of friends who would like to get together for a fun activity, please contact us to schedule one.


---
Calligraphy
---
Handwriting
---
Sumi-e (One session)
---
Sumi-e (Short sessions)
---